We are going through a worldwide pandemic and we have to follow the social distancing guidelines, which has severely disturbed our social life. In almost every country, social activities are banned and working online is becoming the norm these days. There are many interesting ways to stay connected with your friends and family, and the most entertaining way to spend a quality time with your friends and family is organizing a virtual bingo night.  So just how do you set up a Virtual Bingo Night?
It is important for us to stay in touch with colleagues, friends and family, even if we do not meet them in person. In this global pandemic, we've seen how Skype calls and zoom meetings have played a key role in keeping people connected. You can also use these online video calling apps to create a virtual world that entertains you and your friends. You can organize a virtual bingo night with your friends and family using these online apps.
To create a virtual bingo night, all you need to do is to take your friends and family on board, follow the instructions given in this article and enjoy one of the world's most popular games. To make things easier for you, we have gathered some tips on how you can organize an entertaining event of virtual bingo with your friends from the comfort of your couch.
Decide what Bingo version you want to play
Before setting up a virtual Bingo you need to decide which bingo version you want to play during the virtual bingo night. There are different versions of the game, and the most popular versions are 75 Ball Bingo and 90 Ball Bingo. In the UK, the most played version of the game is the 90-ball bingo, while in the United States, players prefer to play the 75-ball bingo game.
The host of the game should have the authority to decide which type of bingo game he wants to host. If you are the host, you can decide for yourself or you can ask for suggestions from your friends and family about the version of the game. It is not necessary that you follow the norms of a specific bingo version, if you are hosting a bingo night just to have fun, then you can create your own version of bingo cards.
Decide the number of participants
Before organizing a virtual bingo night, the most important thing is to decide the number of participants in the game. In the bingo game, there is no restriction on the number of bingo cards a player can use during the game, and most players prefer to use multiple bingo cards during each round of the game. You will not like the shortage of bingo cards and other resources during the game.
So, try to contact your potential participants, including your colleagues, friends and family. Let them know about your plan and invite them to join Virtual Bingo Night. This will let you know how many players will join you during the game, and you can prepare bingo resources according to the requirement of the event.
Make sure everyone understand the rules
If you are hosting a game of bingo, you need to understand all rules and regulations of the game to organize a successful event. If you want to organize a 90 ball bingo event, make sure that you understand the basic rules of a 90 balls bingo game. Try to explore the content related to bingo rules, and write down the basic rules of the game. Make a catchy list of all important rules of the game, and share it with all of your potential participants before the start of the game.
You can also create your own rules of the game, but there are few fundamental norms of the game that can't be changed.  For example, there are three types of winners in a game of bingo; a winner can be the first person to complete one horizontal line, a player who first completes two horizontal lines is also a winner and another type of winner can be the person who can mark every number on the bingo card.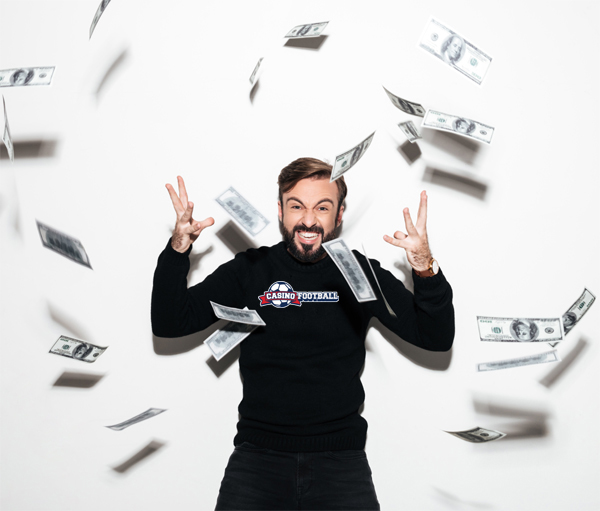 Create Bingo Cards for your game
Once you decide which bingo variation you want to play, the next thing you need to do is to create bingo cards for the game. Normally, a player can purchase as many bingo cards as he wants in a bingo hall, and these physical bingo cards contain random numbers. However, these physical bingo cards cannot be used in a virtual bingo night. Instead, you need to use an online random number generator to create your own virtual bingo cards.
There are many sites available online which can provide you virtual bingo cards according to your requirement. The most popular types of bingo games are 90 ball bingo and 75 ball bingo, but as you are the host of the game, you have the authority to choose whatever number you want to play. The more numbers on the card means your game will last longer.
You can either create virtual bingo cards for all participants, distribute them randomly to each participant, or you can ask your participants to create their own virtual bingo cards. In both cases, all participants will have to write down the numbers accurately. Make sure you are playing with people you trust and they don't cheat while writing their bingo cards. You can follow the instructions given below to create unique bingo cards.
Find an efficient random number generator online. There are a lot of random number generators you can find online.
You need to enter minimum and maximum numbers in your random number generator to generate a combination of random numbers. For example, if you're playing a 90 ball game, enter the minimum value 1 and maximum value 90.
There are many online random number generators that allow you to generate a complete combination of numbers for bingo cards.
You can also download pre-made bingo cards and other resources from the internet. There are also different websites available that allow you to create multiple bingo cards for non-commercial use.
You can either create all bingo cards by yourself or you can ask each participant to create their own bingo cards.
We recommend that you create all the bingo cards by yourself and send them to each participant via email or social media, and players can take printouts of their bingo cards.
We have added one of the UK's leading Bingo platform suppliers below: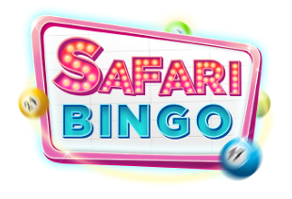 Select a video calling platform
The most important decision you will have to make is which video calling app is suitable for your virtual bingo night. You can use any application that allows you to talk to multiple people via video call. There are many video call applications available online that you can choose from, and most of them already have millions of users worldwide. Below is a brief description of the most popular video call providers that you can choose from.
Zoom – It is one of the most popular video calling applications with over 300 million users worldwide. Zoom is free to use, and easier to set up. It can be installed in mobile phones, tablets, laptops, and PCs. Free version of Zoom can support only 40 minutes long sessions, but you can conduct multiple sessions on Zoom. It can support up to 100 people in a single video call. Zoom also offers custom backgrounds for video call sessions that can add more fun to your virtual bingo night. Many players around the world are using Zoom for their virtual bingo games.
Skype – This is another popular video calling application. More than 200 million people worldwide use Skype for business, jobs and social communication. It is also free to use and support all the major electronic devices including smartphones, tablets, laptops, PCs, and smart TVs. You can add up to 50 people to a Skype video call and a single call can last up to 4 hours, which is perfect for a virtual bingo night.
Facebook Messenger Rooms – it is a new feature of Facebook messenger that allows you to host a video chat with your friends. It allows you to add up to 50 people in a video call at a time, and there is no time limit of a video chat, you can continue a call as long as you want. Players don't need to have a Facebook account to participate in a video chat. Facebook Messenger Room is another attractive option for video calls to organize a virtual bingo night.
Discord – This is a user friendly video chat app designed specifically for live streaming of gamers. You can create your own server for a specific game and invite your friends to join your server. There are over 100 million registered Discord users worldwide, and there are many servers available for different games. Discord also supports a unique screen sharing feature that is suitable for gamers. Only 10 people can participate in a video call at a time on Discord, and there is no time limit for video calls. It is suitable for virtual bingo night.
Houseparty – It's a relatively new video call app, but it gained a lot of popularity around the world during the lockdown. Houseparty is one of the best options for you if you want to organize a small virtual bingo night, because it allows only 8 participants in a single video call. It is an android app but also has a chrome browser extension to use on laptops and desktop computers. The app has a unique feature that allows users to play games together during a video call session. I guess a houseparty is not the same a playing mobile roulette however it is similar.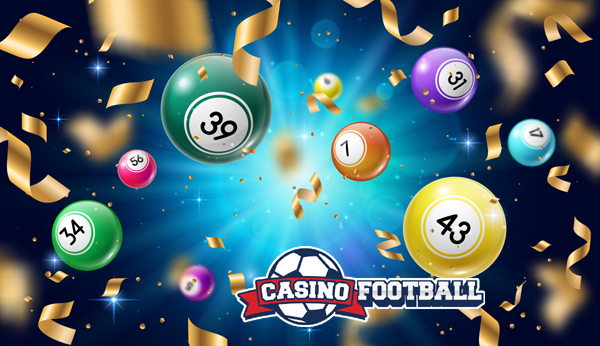 Pick a date and advertise the event
It is very important that you pick a suitable date and time for your virtual bingo night. The date your choice should be appropriate for your participants. Friday or Saturday nights are the best options to organize the virtual bingo game. You can also ask your friends and family members for suggestions about the date and time of the event.
Once you decide the date and time, the next most important step is the advertisement of your virtual bingo event. Make an attractive flayer of your gaming event, add all the basic information about your virtual bingo event, and post it on Facebook, Twitter and other social media platforms. By posting your event online, people from around that world can participate in the event.
Schedule a reminder for participants
When you decide to host a virtual bingo night, and invite your friends and family to attend, they may forget the time and date of your event and not join your virtual bingo event. You may be frustrated that you have to work so hard to host a virtual bingo event but your friends and family may not be able to attend the game. To avoid this situation, you need to remind them about the event.
You can send them reminders through text or Watsapp messages or through Facebook. If your potential participants are in your friend list, you can also schedule a Facebook post about the event. You also need to make sure that your participants have the required video call application in their mobile phones or laptops.
Choose someone as a Bingo Caller
Without a caller, the game of bingo can be a complete disaster. The caller is responsible for operating the device that randomly draws the numbers for the bingo game, he announces the numbers during the bingo game in a professional manner. As a bingo caller, he is also responsible for verifying the winners of the game. A bingo game can be a lot smoother in the presence of a bingo caller. Bingo caller is the most important position in the game. A caller in a virtual bingo game generates the numbers using a random number generator and calls them out to everyone.
As a host you need to pick a bingo caller for the game. You can either designate a single person as the bingo caller for the whole event, or you can change caller for every round of the event so everyone gets a turn. A bingo caller should be funny, socially active and lighthearted, so he can engage all the participants with his jokes during the event. Role of bingo caller demands following responsibilities.
Welcome and greet the participants of the event.
Makes sure that bingo games runs without any interruption
Controls the peace of the game and making sure that no one is cheating
Keeps the participants attentive and entertained and creates a lively atmosphere.
Operates the random number generator and calls out the random numbers using microphones.
Verifies the bingo cards of the player who claims victory by calling out Bingo.
Responses to queries of participants.
Announces winner of the game and their prize.
Another one of the UK's Top Bingo game providers has been added below: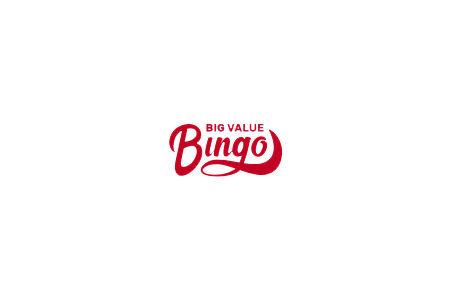 You are ready for the Bingo Night?
Once you arranged the bingo cards for your participants, and followed all the steps given above, you are now ready to start the game. Make sure that all the players join you before starting the virtual bingo session. The caller also needs to set up the random number generator for the game. There are many options available online, you can easily download a random number generator from the App Store on iOS or the Google Play Store on Android. There is also a Google random number generator available online, which is easy to use.
When all the participants join the video call, the caller can start the game by generating random numbers and calling them off for the participants. Every participant needs to have paper, pen and marker to write down and mark the numbers. As the caller announces numbers, players mark them off their bingo cards. The caller should also write down the generated numbers to avoid any dispute during the game. The caller can also share his screen with other participants of the game in case an argument breaks out.
Announce the Winner of the game
In 90 Ball Bingo, there are three types of winners in the game. The first person to complete a row is the big winner of the game, the second winner is a player who completes two rows of the same bingo card, and the third winner is the player who completes all 15 numbers of his bingo card. This is also known as the whole house. If you are playing bingo for fun, then it is up to you whether you want to follow the rules of the traditional winner or not.
You can set your own bingo rules for the winner. For example, there may be only one winner in your bingo game who completes all 15 numbers on the bingo card. The caller continues to draw random numbers until a player shouts BINGO or claims victory. The bingo caller needs to check the winner's cards to verify his victory.  After confirmation of the card, the caller can announce the winner of the game.
To make the game even more interesting, the winner needs to give a wholehearted speech and accept the winning prize. The winner of each game can play the role of a bingo collar in the next game, which makes the game fair and keeps the players motivated.
Award winning prizes
Awarding the winning prizes is very important for a virtual bingo night. If you are playing a virtual bingo game with your friends or family members just to have fun and a quality time then you can either award money prizes or you can award untraditional prizes, such as shields and certificates. If you are playing bingo for commercial purposes or a charity, then you can charge other players for their participation. If you are looking to experience something new, why not take a look at placing football bets online.
In both cases, you have to either collect money from the participants or transfer the prize money to the winners, and for this you need an efficient online payment method to transfer funds. We have gathered some of the most easiest and efficient popular payment methods that you can for your virtual bingo night.
PayPal – It is the most widely used online payment method in the world. PayPal has over 300 million registered users, as it provides you with extra security and protection when transferring or receiving funds. You do not have to disclose your bank details for money transactions. Most of your participants in the game will probably already have a PayPal account. PayPal is used to transfer and receive money from 159 different countries, making it ideal for virtual bingo nights.
Payoneer – it is another popular online payment method in the world. There are over 4 million registered Payoneer users from over 150 countries. It is quick and easy to use a payment method. Payoneer also doesn't disclose the account details of the user, which gives you an extra safety while making an online transaction. It is a perfect choice for the virtual bingo game.
Monzo – it is the most popular online bank based in the United Kingdom. It is a perfect choice for you if you are organizing a virtual bingo night for charity purposes, because it allows you to create an online prize pot where everyone can donate money. It can give you safe and fastest online money transactions.
JustGiving – it is an online global platform for charity donations based in the United Kingdom. If you are organizing a virtual bingo night for a noble cause and want donations from the participants then JustGiving can be the best option for you. JustGiving provides you safety and handles all of your donations, in return they can charge you a fee of 5% of your total donations.
ApplePay – This is a mobile e-wallet service offered by Apple, Apple users can use this service for personal payment. If every participant in Virtual Bingo Night is using an Apple device, you can use ApplePay to send or receive money from your mobile phone number. If someone uses an Android phone, they won't be able to use ApplePay.
Pingit (Barclays) – it is another popular money transfer service powered by Barclays Bank. Pingit is a mobile app, and you only need a valid mobile number to use it. Pingit allows you to make quick payments without any complication.
Why not take a look for the best Bingo deals on offer in the UK with the following Bingo website: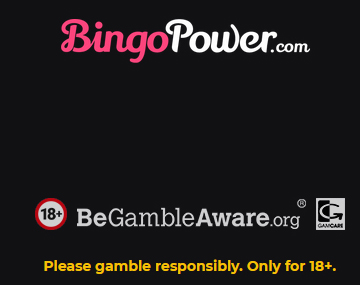 Following these simple steps will allow you to execute a smooth and joyful virtual bingo night. Your friends and family members will love the event and will surely ask you to organize this event on a regular basis. Virtual bingo night is not only a fun way of playing the game, but also keeps you socially active and allows you to meet new people from around the world.
Please browse through some of our alternative game choices below: