Please contact the customer service team below with any queries you may have.
If you are looking to submit a Press Release or some form of publication, please complete the Admin Fee process below. 
And one of our team will get in contact with you for your submission.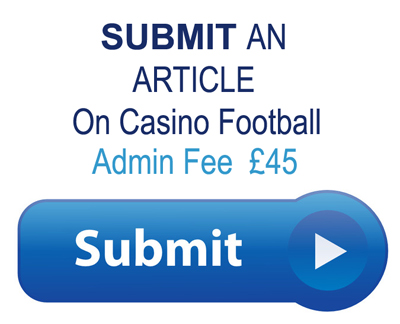 GET IN TOUCH
Email: frankie@casinofootball.co.uk
Telephone: +44 01492 874163 Support Availability:
State your name & email address when contacting the team.
We are always interested in Partnering with new clients and publishing relevant content, please drop us an email to find out more.
UK Head Office
Casino Football
32nd Floor
Euston Tower
286 Euston Rd
London
NW1 3PD
UK
Marketing Office
Casino Football
Media Suite
6 Caroline Rd
Llandudno
North Wales
LL30 2TY
UK
Follow more news here and view our Red Tiger Partners page.
More information on the Casino Football Creative Licenses can be found here.

Find out more about Casino Football on the Official Crunch Base page