The Casino Football team have created a novice guide on "How to place bets of football games"
Football is a fantastic sport from a betting point-of-view, with customers able to choose from hundreds of pre-match betting markets when it comes to the big games, while there is also the opportunity to place In-Play bets on the action where the live betting odds are constantly changing in accordance with what is happening on the field of play.
There are a number of ways you can place bets on football, although the first port of call is to make sure you have an online betting account. Once you have registered with an online bookmaker, you can then fund your account using one of the available deposit methods. There is then the opportunity to place real money bets.
Some betting customers enjoy placing pre-match bets on particular football games and that includes accumulators where you can choose a number of selections and combine them together to form one big bet. Alternatively, you can choose to place single bets on the action whether that's on a pre-match or In-Play market.
You can often secure some kind of free bet or deposit bonus when you sign up with a bookmaker. This usually means that you will get rewarded when you make a first deposit and then have your first bet settled at particular betting odds. The bookie in question will credit your account with a free bet and that can be a great way of getting started with a bookmaker.
How to Place a Football Accumulator Bet
There are lots of different football bets available with an online bookmaker, although a football accumulator is among the most popular. This is sometimes known as a football acca and it's popular because it offers plenty of excitement across a number of different games. It also means that customers can risk a lower stake for a bigger return than just betting on one selection.
When it comes to placing a football acca, you need to choose the selections that you want to include and add them to your bet slip. These might be teams that you want to back on the Full-Time Result betting market, although some customers instead go for two-way betting markets such as Both Teams to Score or Over / Under 2.5 Goals.
There is no limit when it comes to the number of selections you can include in your footy accumulator. Naturally, the larger the number of picks means the riskier the bet is going to be, although customers regularly win from betting accas which have ten or more selections, especially if many of them are favourites.
Once you are completely happy with your accumulator bet slip, you simply choose the stake you want to bet at the combined football betting odds and you will get paid out a handsome return if all of the selections win.
How to Cash Out Your Football Bets
Cash Out has become a big part of an online bookmaker's betting service when it comes to football markets and it offers customers the chance to close out their bet before the final whistle of a particular match. Cashing out your football accumulator is a definite option you should consider if the first few selections of your multiple have won and you stand to enjoy a decent return.
When you place a football bet with particular bookmaker, you should be able to tell whether that betting market is eligible for Cash Out. It's worth noting that Cash Out betting markets don't definitely mean you will always be able to take this option although it's generally the case that the Cash Out value of a particular bet will be available on a frequent basis. We highly recommend WhatAcca.com as a source of good football betting tips and resouces.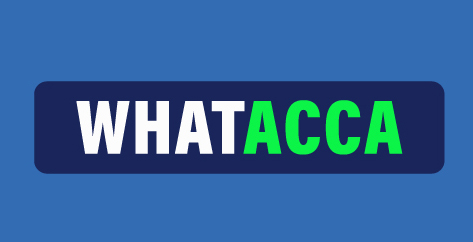 You can choose to avoid Cash Out with any of your bets and just cheer on your selections until the final whistle and some punters don't want to take the early money and then see their original bet win as they would have been able to win more by remaining in the bet. It's possible to close out for a profit, a loss or simply break even with your bets.
How to Place In-Play Football Bets on the Big Games
Some bookies report that they take more football bets when certain games go In-Play than the wagers place on the pre-event betting markets and there's no denying that placing live In-Play football bets can be an exciting business. After all, if you're able to watch the opening exchanges of a game before placing a bet, then you can establish what patterns are emerging from the match.
In-Play betting markets are numerous when it comes to betting on football matches for all the big competitions such as Premier League, Champions League and La Liga. You simply visit your favourite bookmaker after the game has kicked off, locate the match in question and then check out the latest betting odds to see what grabs your fancy.
Throughout the match, you're able to place football bets on markets such as Match Winner, Total Goals, Both Teams to Score, Final Score, Half-Time Score, Next Team to Score, Corners and Cards. The odds are constantly changing and it might be that you start off betting on Over / Under 10.5 Corners and then choose to bet on a lower or higher amount.
The In-Play football markets are available from kick-off right through to the final whistle. Some markets will be suspended well before the end of the game depending on what's been happening in that match, although the bookies will always think of ways to create appealing betting markets. Learn more about this type of betting with some trusted football betting sites resource page.
How to Get the Best Football Odds With the Bookies
If you're looking to buy a new Play Station, then you want to get the best possible price available before you go ahead and make a purchase. Similarly, when you place a football bet, you want to ensure that you're getting the most competitive odds. If you take evens about Manchester United when they were 11/10 with another bookie, then you are not getting the value.
Therefore, we recommend having a number of bookmaker accounts when it comes to football betting. Every bookie differs in terms of the football betting odds that are available and it's always great to compare football odds and work out which operator has the tastiest betting prices when it comes to the big games.
You might find that one bookmaker is particularly good when it comes to getting the biggest football betting odds for your accumulator, while there might be a stand out bookie for betting on specific markets such as Total Goals or Team to Win + BTTS. It's also worth looking out for price boosts, enhanced odds and money back specials.
Build Your Own Football Bet With a Bookmaker
One of the most modern football betting trends is to allow the customer to build their own bet. Sometimes this is called Build a Bet, Bet Builder or even Same Game Multi, although they are effectively the same thing. It means that customers compile a bet on a specific game where they pick out different selections and combine them to create your very own tailored bet.
For example, if Liverpool are playing Tottenham Hotspur, then there's the chance to not only bet on Liverpool to win but also include Mo Salah to score. You might also want to include Over 10 Corners in your Bet Builder and many customers also like to choose a cards selection to go in their bet too. All of these combined selections then create a special betting price.
A Bet Builder is a fantastic way of enjoying a bespoke bet on a game that you are planning to watch and you can cheer on the various selections that make up your Same Game Football Multi and even Cash Out should your bet get closer and closer to landing a big profit.
If you would like to understand more about other types of Football Betting Trends  – Take a look at the Case Studies for Possible Match fixing here.
How to Get a Football Accumulator Betting Boost
There are several bookmakers who run betting promotions where you can enjoy extra winnings on your football accumulator. It's brilliant to not only win with your footy acca but actually get a bonus on top, with the bookies tending to add extra winning depending on the number of selections that you have included in your footy accumulator.
For example, you might place a football accumulator bet with three selections and stand to get a 5% bonus. However, a football acca with four selections might mean you are eligible for a 10% bonus and the amount of accumulator bonus goes up in accordance with how many selections you are willing to risk.
There is also the chance to get accumulator insurance or money back depending on whether only one of your acca picks has let you down. It usually works along the lines of placing a football accumulator bet with at least five selections and then getting money back either as cash or a free bet if one leg lets you down.
Some Bookies Offer Football Enhanced Odds or Price Boosts
There are lots of ways to get extra value when it comes to your football betting. When you log into your bookmaker account, there are often enhanced odds featuring on the homepage and that might mean you can bet on a certain team to score at a bigger price than normal. These enhanced betting odds might only be available for a limited time or a limited betting stake.
There are often price boosts available and you can get big odds about particular players to score the opening goal. It might be that you can get an enhanced odds multiple and that could include three players to all the find the net in their next football match. These football odds are well worth checking out to see if you can gain an edge over the bookies.
How to Place a Both Teams to Score Football Bet
You might have heard the phrase 'when both teams score, it's Goals Galore'. Since the Goals Galore betting coupon was invented by Betfred, every other bookmaker have jumped on the bandwagon and the Both Teams to Score betting market is now one of the most popular betting options when it comes to betting on individual matches or selecting an accumulator.
Most bookies will have a Both Teams to Score football betting coupon where you can check out the daily football matches and choose either the "Yes" or the "No" option. Choosing Yes means you want both teams to score during the ninety minutes, while No would mean you want at least one team to fail to find the net although a goalless draw is also good.
The Both Teams to Score betting market is also known as BTTS and many punters like to place a BTTS footy acca rather than bet singles as this is a two-way betting market so you have to risk a decent amount of money to enjoy a big return. In addition, the majority of punters like to go for the Yes option each time so that they can cheer on goals.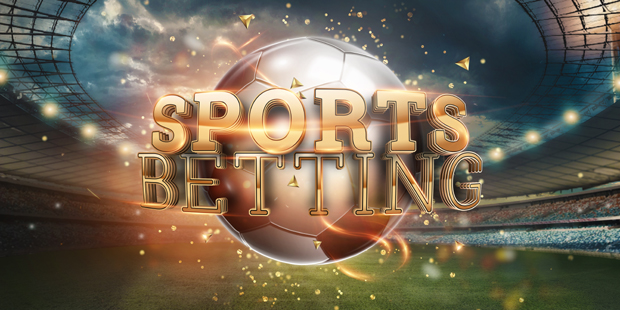 There is also the option to bet on Match Winner + BTTS as one betting selection. For example, if you think Manchester United are going to beat Chelsea but the latter will find the net, then you might back United + BTTS Yes which means you need two things to happen (a win for United and both sides to find the net). If you would like to learn more about other games we recommend review our other online table games and card games such as the popular blackjack games.
How Do You Place Football Bets on Cards and Corners?
Many punters like to talk about placing football bets on cards, although what exactly does that mean? A cards bet when it comes to a football match usually focuses on just the one game and a typical market might be Over / Under the number of cards in a match. A bookie might have a two-way market which is either Over 3.5 Cards or Under 3.5 Cards.
However, there is also Card Handicap and Alternative Card Handicap where betting customers can place wagers on one team getting more or less cards than their opponents, while some bookmakers will even give you the chance to bet on individual players to receive a yellow or a red card.
Corners betting is also a popular football bet and this involves speculating on how many corners will be awarded by the referee in a particular game. You might typically find a bookie offering a three-way betting market where you can bet on Over, Exactly or Under a certain number.
There might also be a Total Corners betting market where you can choose from banded options such as Under 6, 6-8 Corners, 9-11 Corners, 12-14 Corners and Over 14 Corners. This gives you the chance to get a larger price but this five-way football betting market clearly has a higher betting risk attached.
Corners and cards betting are really popular with football punters and that's particularly the case when it comes to In-Play football betting markets. The odds are always changing and there's a chance to bet on a changing number of corners depending on what's happening on the field of play.
If you have any information regarding insider knowledge on football results, please report it to the Football Association – Please see the Official FA Poster on Insider Football Betting here.
How to Place Asian Handicap Football Bets
Asian Handicap football betting might initially look like a daunting prospect although the plain truth is that you can often get the tightest football betting margins out of any football betting market. While some punters like to place a Draw No Bet or Double Chance football bet, they would often be better off wagering on the Asian Handicap football lines instead.
There are lots of Asian Handicap betting markets available with the leading bookmakers and they are largely split into two types. One Asian Handicap type of bet involves all of your stake going on a particular selection such as West Ham +0.5 v Leicester and that means you are wagering on West Ham with half a goal start against the Foxes.
Should the Hammers avoid defeat with the above example, then you would make a profit with this bet as they have been given half a goal start with this football bet. However, if Leicester win the game, then the half a goal handicap would be eroded due to the fact that City have triumphed by a least one goal.
Alternatively, there are Asian Handicap football bets where you can bet on West Ham 0.0, 0.5 and that means you would place half your stake on the Hammers off scratch and half your betting stake on this team with half a goal start. In order to win with both of your bets, you would need West Ham to win the game, although a draw would see you win with half your stake and get money back with the other half.
Asian Handicap football betting is especially popular when you want to place a football bet on a particular football team outperforming their odds. For example, you might think that a betting outsider can actually run their opponents a lot closer than the prices suggest and you might be able to back them with a +2 goal start. Go back to the Home page here
Follow our Podcast below: