The Demographics of Bingo has changed – Online bingo platforms have successfully drawn young players to the game. There is a significant shift in the demographics of bingo games all around the world. The online bingo industry has become a huge success in recent years, and the popularity of online bingo is due to the fact that it appeals to people of all ages, particularly after the transition from traditional bingo halls to online bingo sites. According to the latest statistics, the number of young bingo players has increased significantly around the world, especially in the UK. Its not just the traditional bingo number nicknames that Bingo is known for, it is also the social event side.
Access to bingo through the internet and mobile devices has attracted the attention of younger people. The industry has now been able to leverage its performance, and it is now looking to grow much more with the use of emerging technologies. People enjoy playing online bingo games because they provide flexibility and easy gameplay. The user-friendly interface of the online bingo provides a high quality gaming experience for players.  Gone are the days when gamblers were just play slot games like super diamond deluxe or just playing footy accumulators on a weekend.  Todays players are looking for something more socially interactive and exciting.
There has been a huge variation in the demographics related to bingo games all over the world. Latest statistics shows that the majority of bingo players are under the age of 34, which becomes one-third of online bingo players (34.83 percent), showing that the game is more popular among younger players. If we take a look at gender, bingo is more popular among women as compared to men. According to the most recent statistics, approximately 75% of bingo players worldwide, especially in the United Kingdom, are women, while only 25% are men.
With the success of online bingo, traditional bingo halls also got a boost. Due to the rapid growth in online gambling, the UK government imposed a new tax on online gambling in December 2014, and online casinos and bingo halls had to pay this tax. This imposed tax became a reason for online bingo brands to consider the option of traditional bingo halls for better revenue. Different approaches have been used by the bingo halls to revive the traditional bingo game.  There are various alternative bingo themed games available too, such as the popular Football Commentator Clichés cards game.
Jonny Bongo and Joshua Burke started a traditional bingo hall with a new concept that became so popular all over the UK. In a typical bongo's bingo event, you can expect multiple rounds of bingo games, with breaks. During these breaks, participants get together and enjoy dance and live music. The event has amazing entertainment for the participants. Initially they started in Liverpool, but it became so popular that it quickly spread throughout the UK.
Bongo's bingo has unquestionably proved to be a huge success with everyone, but particularly with the young audience. Another type of bingo that also became so popular in the UK, is Drag's bingo. It was first started by Judy Werle in the 1990s for charity purposes, and became so popular across the country. In this event, bingo rounds are hosted by a fabulous squad of Drag Queens, adding fun and glamour to the event. London has become a hub for drag bingo, attracting huge audiences to the events. There are many modern bingo halls in the UK, which attract an increasingly young audience with the help of music, dance and delicious food.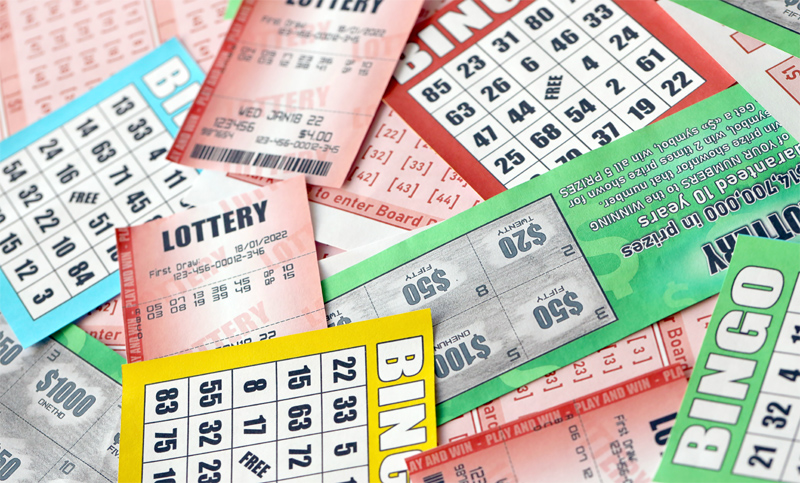 Modifying the social interaction
Over the years, bingo's greatest advantage has been its role as an interactive game that brings people together. Bingo halls were not just gambling platforms, but they were also gathering places for the local community. Bingo Halls were places to meet people, have fun, make new friends and enjoy quality time. Shortly after its launch, the online bingo industry realized the importance of the game's social role, and sought to recreate the social interaction that existed in traditional bingo halls.
Online bingo sites have introduced different communication features similar to Casino Football, including chat rooms and messengers to create social interaction between players. Players can chat with other participants, and share tips and tricks while playing the bingo game. Online bingo platforms also allow players to participate in the game with their friends and family and enjoy a quality time by playing with like-minded people.
An Online bingo chat room feature is a very important development in the game. It not only provides a social feel of the game, but also allows bingo providers to create special bonuses during the game. During the game bingo hosts ask different questions in the chat room, and if a player answers the question correctly, they can receive prizes such as, free bingo tickets, or cash prizes. Bingo providers also make sure that their chat rooms are safe and secure for players, and nobody is violating rules in the chat rooms.
Why not read about who is the favourite to win Love island this year with the Casino Football news alerts!
Other great slot game reviews: