What are the best types of online slots in 2023?
The online gaming industry is expanding rapidly nowadays. People all around the world prefer to play on their smart phones, and laptops while seated on their couch. According to a recent study more than two thousand online casino games are published in last 3 year. Slot games are the most famous among these online casino machines. New online slot machines are constantly being developed by software developers for different portable devices. These online machines have 3-dimensional graphics, amazing sound effects, and new interactive features. The technology has taken the playing experience to new level.
If you are looking for best online slot machine, then you are in the right place. We have featured some of the best online slot machines in the gambling industry. These slot machines have specific features that make them unique as well as successful within the online casino industry. So, if you are looking for some great online slot machines or some special paid features, we have the list of all best online slot machines developed by world renowned software developers like NetEnt, IGT, Microgaming and many others. You can play these online slots from your smart-phones and laptops from anywhere you want.
Below is the detail of the best slot games available online.
Fortunium Slot
The Fortunium slot machine is developed by StormCraft studios with the collaboration of Microgaming. StormCraft is a modest scale software developer which operates independently. Recently, they emerged as one of the leading developers of innovative gaming software. Fortunium is an amazing slot game with unique and ingenious design.
Fortunium improved the classic slot machines by optimizing its features. The captivating new edition looks marvelous, and attracts the user with its dandy layout. It also brings in the approach of how slot games are meant to be played. Fortunium offers advance video slot features but also preserves the essence of classic slot machine. This modern video slot is fully optimized for the mobile and other portable devices. Its broad vertical interface is flawless for being played on smart-phones.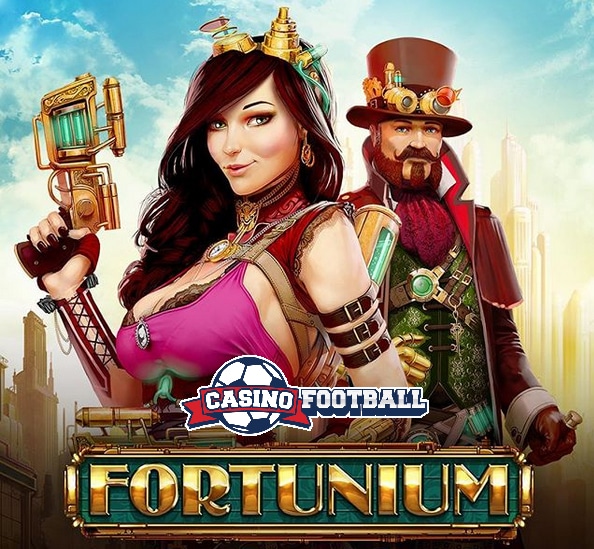 Fortunium is played on five reels, and have forty pay-lines on which a player can bet. The advance feature like the win booster, allows players to wager an extra 50 percent which maximize the chance to win. A player can bet with as low as ten pence, and can wager up to one hundred and twenty pounds. Why not try out the Fortunium slot game here today.
There are some unique character symbols like Victoria and Maximilian, and when these two symbols come in sequence then it triggers a "super big win." It also has the free spin feature, which wins a player more chances to bet. Fortunium is a great addition in the online slot machines by Stormcraft studios.
Da Vinci Diamonds
The Da Vinci Diamond online slot game is designed and published by IGT. The slot game theme reflects Leonardo Da Vinci's art work. One example is the elegant portrait of Mona Lisa, which brings great attraction and captivation to the game. The Da Vinci Diamond game has remarkable popularity within the online casino industry.
The slot is designed with 5 reels and 3 rows on a dark background and has 20 pay-lines for betting. The tumbling reel is the most attractive feature for the players which allow them to win a maximum by creating more and more winning combinations. You will find Da Vinci art works on the reel which has high pay value, and there are some less paying symbols including Ruby, Topaz and Emerald gems.
Just like other video slots, Da Vinci Diamond also offers free spin bonus feature which is triggered by bonus symbols. If you get three bonus symbols then you can get up to 4 free spins, four bonus symbols can give you up to 10 free spins and with five bonus symbols on reels, you can get 15 free spins.
Check out the Official video from IGT below on their Youtube page.

Cleopatra Slots
Cleopatra slot game is brought to you by IGT. The theme of the slot revolves around Cleopatra who ruled the Ancient Egypt for 21 years. The slot can take you to a journey to Ancient Egypt with dynamic and vivid graphics.
Cleopatra slot is based on five reels and three rows and 20 pay-lines to put you wager. You can start betting with 20 pence, and can go as high as 100 Pound. The massive jackpot in the slot can win you 10000 coins if you successfully land five Cleopatra symbols on reels.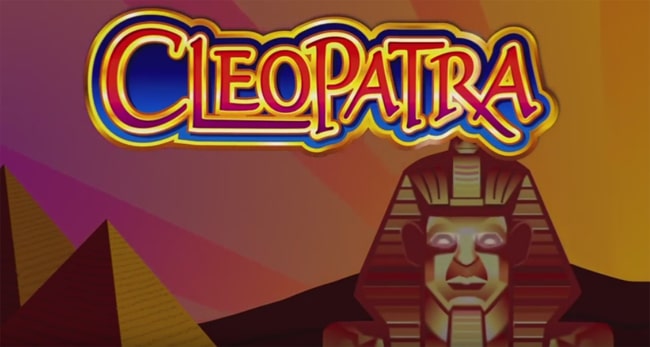 If you land three scatter symbols on reels in a row then it can activate the bonus feature of the game, and can win up to 15 free spins. If you are a lover of ancient Egyptian civilization, then you should give it a try.
Starburst Slot
Starburst slot game has an amazing galaxy theme which makes it very alluring for players. It is extremely simple and easy to play which attracts players to return for this game. With over 96% RTP it is so popular in the gambling industry that you will find it in almost every online casino.
Starburst has five reels on three rows and 10 betting lines which make the game effortless to play for a newbie. This slot game was launched by NetEnts in 2013, and it is still one of the trendiest slot games in online casinos. The slot has a multicolored interface with amazing crystal symbols on the reel.
Starburst slot offers wild symbols which replace other symbols on the reels and if these wild symbols land on second, third and fourth reel then it triggers a bonus round and re-spin feature which boost capability for a big win. If you love the space theme and crystal gem graphics then you should try Starburst slot.
Siberian Storm Dual Play
Siberian Storm dual play slot game is launched by IGT. The slot game has Siberian tiger theme with an amazing snowy landscape in the background. It is an upgraded version of the old Siberian Storm slot which was also launched by IGT.
The Siberian Storm dual play version has two sets of reels; each set has five reels arranged in uneven columns. First and last reels have three rows, second and forth reels have 4 rows and the middle reel has five rows. It's a unique game which offers a player double chance to win.
The slot offers 2000 different ways to set your bet. It also offers free spin feature which can be triggered by landing five scatter symbols on the reel. If you be fortunate to land five Siberian Storm game logos in five consecutive reels then it can get you a jackpot of 1000X of your stack. This slot is a great addition in online casinos.
Check out the original promotional video for the first edition of Siberian Storm below:
Wild Scarabs
Wild Scarabs slot game is powered by Microgaming, and has an amazing ancient Egyptian theme. The slot game has superb and mysterious Egyptian landscape view of the lost golden city. The shifting from day to night in the background really amuses the players.
Wild Scarabs has 5 reels with three rows and there are 243 ways to wager in the slot. The slot will carry you to the lost golden city of Egypt where massive wins and treasures are hidden to be discovered.
Wild Scarab allows you to wager from as little as 0.20 coins each spin. You can enjoy betting while remain under your budget. The slot offers fun and adventure for players and provides a platform for a massive win.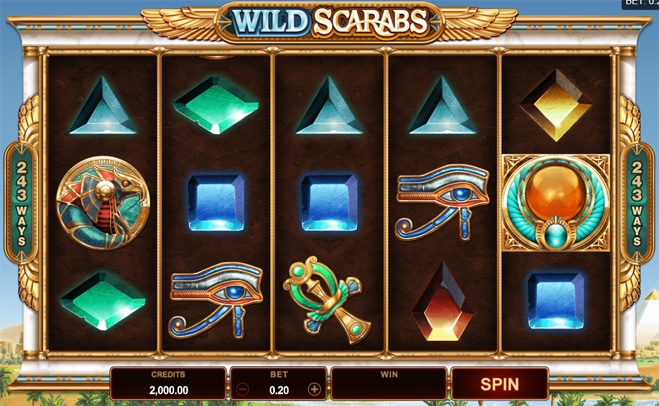 You will find six different colored gems on the reel, and there are some highly valued symbols including The Eye of Ra, Horus, Anubis and Ankh. Scarab symbol is responsible to trigger the wild feature of the game. The free spin feature of the slot is also very attractive for players. If you successfully land three scatters on the reels then you can get 10 free spins which can get you fortune.
Gonzo's Quest Slot
Gonzo's Quest is a fascinating and most popular online slot machine. It is designed and developed by NetEnts which is one of the popular software developers within the gaming industry. Gonzo's Quest is played on five reels and twenty pay-lines with multiplier feature. This multiplier feature multiplies the winning bets by a predetermined figure and can increase your original bet up to five times.
You can start betting with as little as 20 pence up to a maximum of 50 Pound that is why Gonzo's quest is attractive for both newbie and experienced players. It also has free spin feature that can increase multipliers of up to 15 times.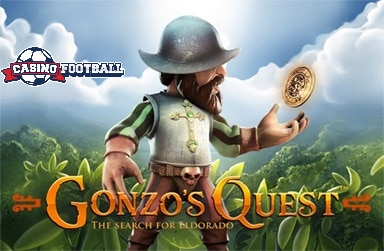 Gonzo's Quest has a special avalanche feature which triggers the winning combinations over and over from a single spin. Symbols explode if a winning combination is made which makes room for more winning combinations. It also has an enormous jackpot, which accolades players with 1850 times of their bets. This online slot machine has Fascinating interface and amazing features which make it a popular slot game of the last decade. So, if you love treasure hunting games then Gonzo's Quest slot machine is the best choice for you.
Wolf Run
Wolf Run is a staggering creation of leading slot game developer IGT. It has a wolf themed interface, with incredible wolf images and symbols. The slot offers five reels arranged in four rows, and it provides forty pay-lines for betting. Slot's layout is so simple that a new player can easily understand and enjoy the game.
The slot has high valued symbols which include a white wolf, gray wolf and native traditional totem. Low-valued symbols including alphabetic characters and figures. There is howling wolf picture with a full moon in the background which triggers the wild feature of the game.
Wolf Run Slot has a bonus symbol which initiates the free spin feature of the game, and there is a stacked wild feature in the game which can increase winning potential of a player by providing up to 255 free spins. If you are a fantasy world lover then Wolf Run slot is the best option for you.
Take a look at the Official IGT Games demo of the game below:
Vikings Go Wild
Vikings Go Wild slot machine is designed and launched by Yggdrasil Gaming in 2015. It has very attractive Vikings and sea theme. Viking Go Wild is full of action, thrill and adventure to play. It also allows players to win up to 250 times of the original bet.
Vikings Go Wild is very engaging and adored slot machine among casino players. Almost every online casino has added Vikings Go series in their slot machines. Amazing graphics and modern features make players feel to be in real pirates and Vikings world.
Vikings Go Wild comes with five reels, four rows and 25 betting-lines. There are different ways to initiate free spins. If you get three free spin icons on the reel then you get eight free spins, if four free spin icons appear then you are awarded 16 free spins, and with five free spin icons you get twenty-four free spin. You can start betting with as low as 25 pence. If you are a pirate and Vikings story lover then this slot game is for you.
Pixies of the Forest
"Pixies of the Forest" slot game is an elegant online video slot developed by IGT which is a world leading online slot developer. It has a magical and enchanted theme full of pixies and fairies. Lush green graphics keep your eyes fresh and engaging.
"Pixies of the Forest" has five reels with three rows, and it has 99 pay-lines for betting. You will see some amazing symbols on reels, there are three high-valued beautiful fairy characters. Low valued symbols include alphabets and classic card symbols.
The game has special bonus features including tumbling reels, free spin and jackpots. Tumbling Reels feature multiplies the chances of a player to win a bet, and works as re-spin feature. There is a bonus icon on the reel and if you successfully land three or more bonus icons on reel then you will favorably trigger the free spin round, and will get 5 to 11 free spins to multiply you wins.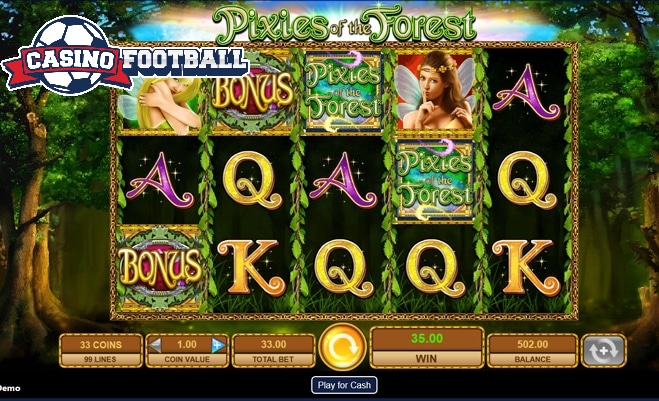 88 Fortunes Slot
88 Fortunes slot game is launched by SG Digital. The slot game has an incredible Chinese theme with very soothing sound effects. Phenomenal graphics of the game attract the players and give easy to play interface for newcomers.
The slot game comes with 5 reels arranged in 3 rows. Unlike a traditional slot, it has 243 ways to win by 88 Fortunes. Name of the slot comes from the Chinese lucky number 8, so two 8s (88) means double fortunes. The slot has certain bonus features such as free spin round, Jackpot feature and wild symbols.
The slot machine allows you to bet from €0.08 to €88 per spin. The game has fascinating symbols which reward a player with fortunes. If you get five golden versions of eagle symbol then it can pay you up to €1,000. If you are blessed with five golden versions of Galleon symbol then you can earn up to €500. There are many other unique symbols in the game which can help you win a handsome amount.
Mega Moolah
Mega Moolah was launched by Microgaming back in 2006. It has classic African jungle theme with animal characters on the reel. The graphics are very nifty, and awesome sound effects make you feel like you are in a real African jungle.
Mega Moolah slot machine is also famous due to its three jackpots which allow a player to win maximum. The slot machine is also designated as "Millionaire maker." Many people have tired their luck on Mega Moolah slots and won millions. It is a very attractive slot machine game for low-budget players, which allows betting with one Penny.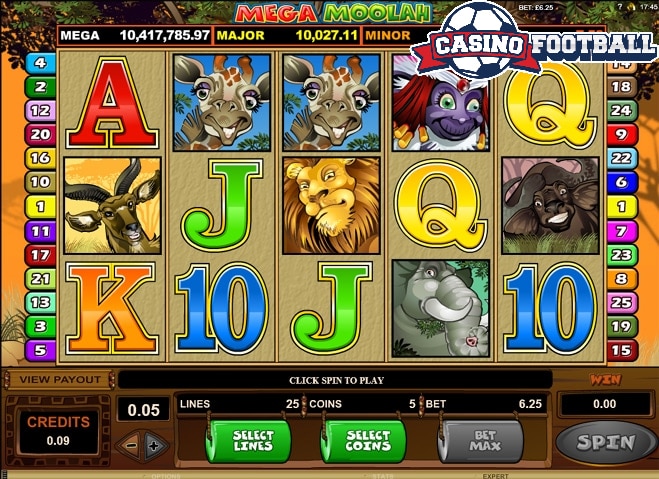 The slot game has five reels on three rows and 25 betting lines. It has free spin feature which gives a player some extra bets and bonus round which allows a player to go for the wheel to fortune to reveal the jackpots.
If you are lucky to get three monkey symbols in a row then it activates free spin features, and you can get up to 15 free spins which increases the chance to win. The lion symbols trigger the wild feature and also double the win amount. Mega Moolah has changed the lives of many players by its three jackpots.
Twin Spin Slot
Twin Spin slot game is a reincarnation of old classic slot machines with a modern intricate. The slot game has a contemporary theme which blends well with the old classic concept of slots. It has dark blue background with twinkling rays and black reels. There are some colorful symbols on the reel which looks pretty cool.
Twin Spin has 5 reels in 3 rows and there are 243 ways to place your bet. You can bet for as little as 25 Pence. RTP percentage of the slot is very high, and suits both high and limited budgeted players. It has some low valued symbols like casino card icons with different color. High paying symbols are Diamond, bells and Cherries.
Special thing about Twin Spin slot is Reel synchronization that you will get two reels identical in every spin. This feature allows more and more chances to create winning combinations and you can get matched three or four reels to win big price.
Divine Fortune
Divine Fortune is a flawless production of NetEnt. It has an amazing Ancient Rome theme with some classic symbols and characters from the Greek literature. The slot game has stunning graphics and alluring sound effects. It provides amazing gaming experience to the player due to its ancient Greek based layout.
The slot game comes with 5 reels with three rows, and it provides 20 bet-lines to facilitate wager. Your spin need to land three matching symbols on a pay-line from left to right to earn a reward. To start betting, you will have to adjust the stake level to choose the coin value, and then you will have to set your bet level which varies from 1 to 10.
This slot game allows you to bet between 20 pennies and 100 Pound per spin. The Divine Fortune slot game provides an amazing platform to win a maximum with its exclusive bonuses and incredible features. Pegasus head initiates the wild feature of the game which substitutes all slot symbols other than free spin symbols. Wreath and lightening hand symbol is responsible for free spin bonus round. If you are a lover of Greek mythological then Divine Fortune slot can be a better option for you.