We have sent live hundreds of slot machine games over the past few months, and have tried to add as many new progressive jackpot slot games as humanly possible.
Some of the Jackpots available at the time of writing this news page, are over £10 Million Pounds. These types of linked up Jackpot prize funds are becoming more and more popular amongst gamblers around the world. The largest prize fund as at 6th December 2018 is the Mega Moolah slot game, with a staggering £10,839,198.34 prize fund as at 3.46pm. We have added the date and time, as these pots increase and decrease on a minute by minute basis.
Please see the screenshot taken from our Casino lobby below: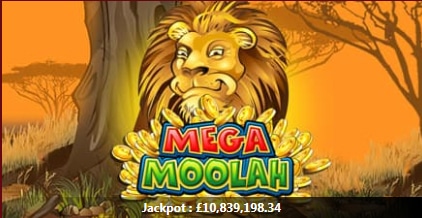 There are other large jackpot prizes available with other slot games, such as:
Golden Goddess – Mega Jackpot game – This has a prize fund of over £1,000,000.00 ( 1 Million £) and is another one of our new additions in our online casino.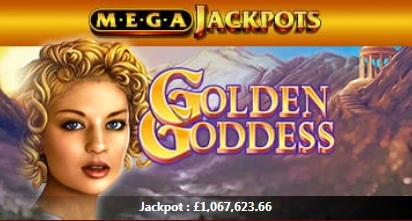 Take nothing away from normal slot games, they are equally as enjoyable and much loved. The obvious bonus with the Jackpot games is the Life Changing Jackpot prize, that attracts many players.
Additional Progressive Jackpot Slot Games
Other games such as Paws of Fury offer a great prize fund also, currently standing at over half a million pounds. All of these slot games are simple to play and all of them appear to have a return to player percentage over 90% which is reassuring to all players. Mega Jackpot favourites such as Cleopatra, Wolf Run and Isle Of Plenty all have Jackpot prizes currently over one million pounds. Whilst some of our other slot machine games have smaller Jackpot funds, they still offer great standard wins. In addition the funds are always increasing on a regular basis, ensuring longevity and larger prizes.
A new addition to this sector is "Super Diamond Deluxe" a simple but highly enjoyable slot game made by Blueprint. The Jackpot fund with this game as at today is over fifty thousand pounds, £53,433. And finally another great game that has become very popular is the Mega Jackpot – Star Lanterns game, with a very healthy jackpot fund of £1,067,623.00 as at today.
All of these types of games have several pages of information on how to play them. This includes the special features and Jackpot trigger information. As with all of our games we highly recommend that players read these data sheets before playing them.
The game developers in charge of these Jackpot funded games are Blueprint, NetEnt, IGT & Microgaming. All of the games are licensed to Casino Football and are fully regulated and vetted.
Help and Support on Offer
In addition we always recommend that players only ever bet what they can afford. As well as ensuring where possible that they play for fun. We have added various resource links in our Footer area of our website, to help in these matters.
If you ever want to discuss your concerns or just want to check any part of what we do, then please contact us direct.