Do Premier League Footballers play online casino games?
The team at Casino Football have noticed that there has been a surge in news surrounding Premier League Footballers playing casino games.
The latest story was based around James Maddison, who was seen out at a Casino, whilst reporting himself as not fit for the England Call up.  Whilst this can be taken out of context, and to be fair probably already has, he is after all entitled to do whatever he wants to do in his spare time.
The England Manager Gareth Southgate quoted: "Once a player has been released from the squad, then it's up to them how they spend their individual time"
Any professional is open for criticism, especially in the UK, whether it be a footballer or any public figure.  The best advice is not to do it openly in the public eye, that way you minimize the risk of exposure.
There has been a lot of exposure over the past few years regarding Footballers who enjoy betting in some way. There does appear to be good and bad cases of gambling in football, with recent events relating more to the way some players were rigging matches in some way.  This varies and could relate to scores, own goals, red & yellow cards as well as other game related bets. In addition there are games that are themed on football, such as the Football Stars game highlighted below: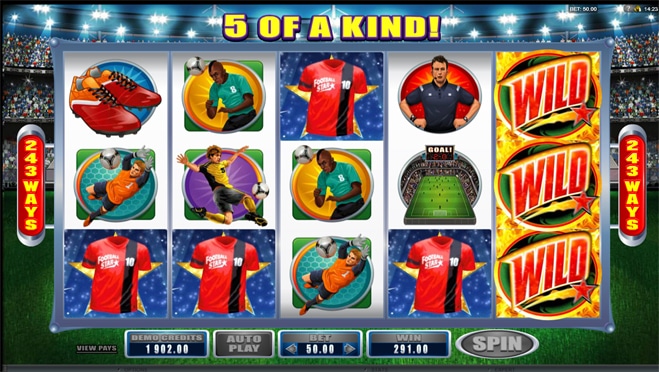 Ever since the 2 player card game called Baccarat was created in France in the 1400's, people have looked to have some form of edge, in order to win.  This is after all human nature, although as we acknowledge, it does make it unfair on others.  Playing games such as mobile table roulette is an easier option for most newcomers to gambling, purely down to its simple game play.
It is no surprise that gambling online has increased dramatically over the years.  Firstly it can be done covertly and away from the media agencies, and secondly is has become more accessible. Nowadays you can gamble on almost any electrical device, from phone, tablet to computer.  In fact it will probably be accessible on some other smart devices such as watches soon.
One ex footballer was made an example of by the Football Association for taking out football bets.  That footballer was Joey Barton, who was originally suspended for 18 months by the FA. It was alleged that Joey Barton had placed over 1,250 football related bets over a ten year period.   The suspension was appealed and reduced in length.  Joey made it clear publicly that this was a witch hunt, and that is was probable that over 50% of footballers bet on games. Check out the following great game reviews:
The stand out footballers where there has been online publicity regarding their gambling exploits have been summarized below.
Wayne Rooney
The ex Manchester United, Everton and England football loves to have a gamble.  It is reported that Wayne has gambled over £650,000 in 2006 alone.  The betting allegedly related to football bets as well as horse racing and other activities.
Paul Merson
The ex Arsenal Football player and current Sky Sports television commentator also loved to have a gamble.  Way back in 2008 it is reported that he was forced to sell him home, as a result of his additions.  Paul has had various additions throughout his life, with betting being one of them. Paul was a fantastic footballer,  to be honest one of the best football pundits on TV at the moment.
David Bentley
The ex Tottenham &  West  Ham player has openly admitted to enjoying playing online poker.  In addition David also enjoyed betting on horses, greyhounds and other sporting events.  He has stated on record that his devoted wife and his manager / agent have helped him control his addition.
Dominic Matteo
The ex Liverpool, Leeds, Blackburn, Stoke and Sunderland football player has detailed his own problems with gambling. It is alleged that Dominic has lost over 1 Million pounds, due to his gambling habits.  The type of gambling is believed to be mobile betting, which we assume covers casino and sports betting.
Dietmar Hammann
The ex Liverpool and Germany football player has revealed his own problems with gambling in his autobiography.  It is reported that one of his gambling losses related to a cricket match, whereby he lost over 250,000 pounds.  The game apparently was between Australia and South Africa.
Eidur Gudjohnsen
The former  Icelandic , Barcelona and Chelsea footballer allegedly list over 6 million pounds through his online gambling activities.  It occurred whilst on holiday in Las Vegas whilst suffering from an injury to his leg.  Eidur at the time was contracted to Barcelona and was on sick leave.
Michael Chopra
The former Watford, Cardiff and Blackpool player has also openly reported that he has lost over 2 Million pounds from gambling.  The Guardian newspaper quoted that at one point he was spending in excess of twenty thousand pounds.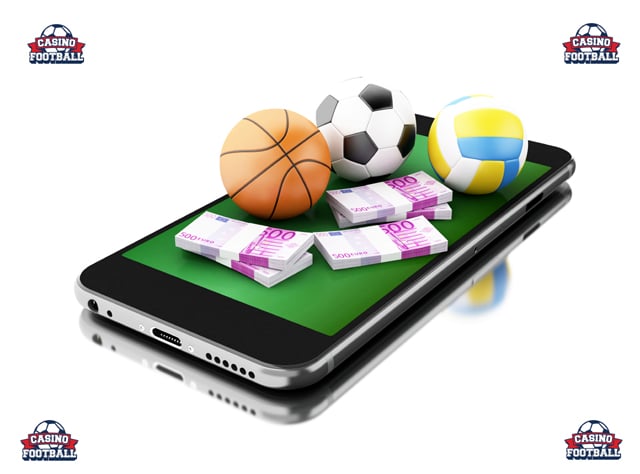 We have added a great video below from a TEDX presentation discussing what we can learn from Expert Gamblers.
The Casino Football team, openly offer the same advice to Professionals as well as the general public, and that is: "Only bet what you can afford" and "Play for fun".  Organisations such as GambleAware and GamStop offer fantastic advice and support, so please visit their websites for more details.
Check out the Audio Version below: